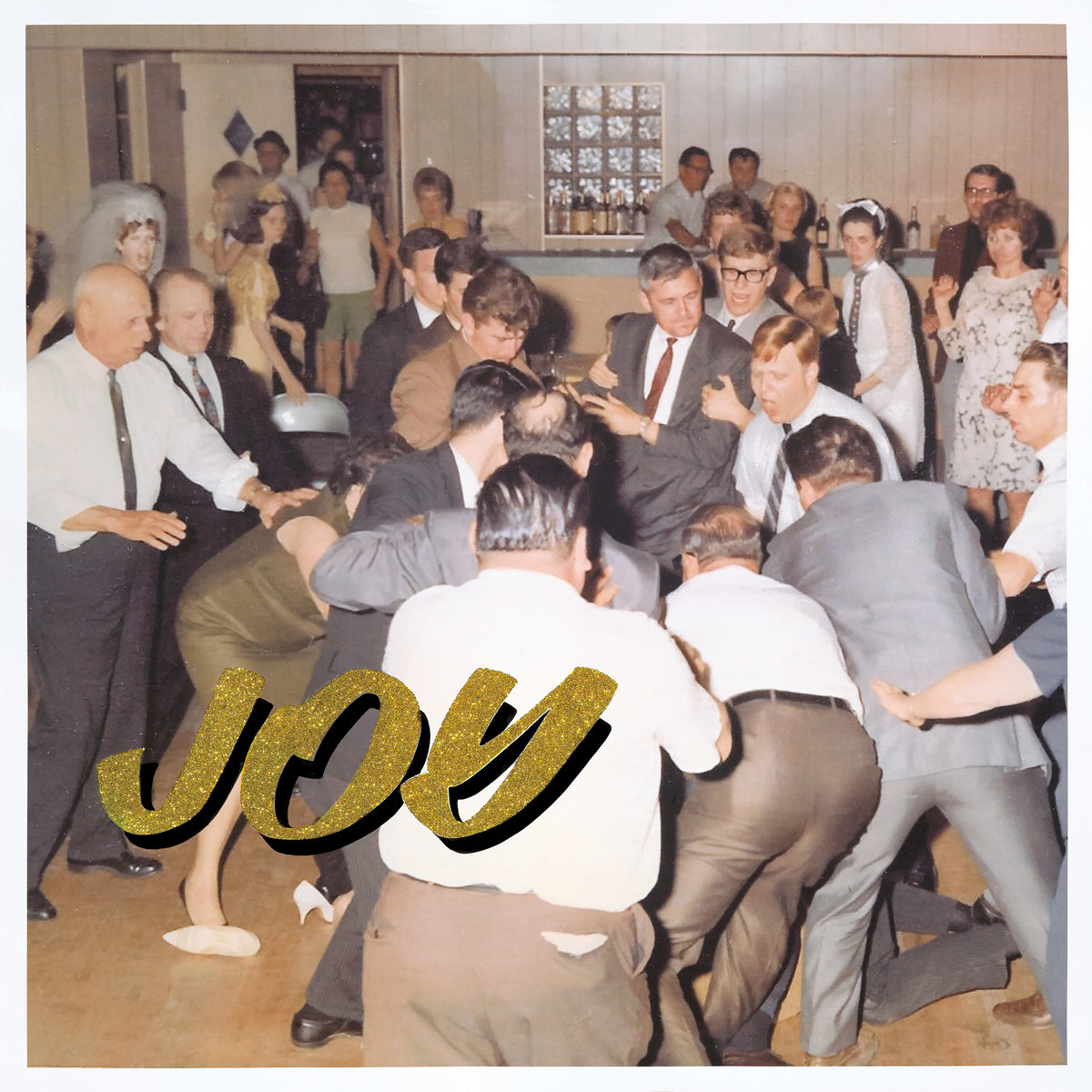 Eis que chega ao fim o turbulento 2018. Contudo, o mesmo não traz o fim de Trump, Brexit, Gillets Jaunes e outras peculiaridades mais ou menos extremas que o marcaram. À medida que o tempo avança, a inocência dissipa-se. O optimismo transforma-se em cepticismo, o pessimismo em realismo. 2018 foi um ano de notícias terríveis, mas também de alternativas. A esperança teima em persistir. Em quê? Só o tempo o dirá.
Nestes tempos bipolares, a música não escapou ao
zeitgeist
. Exemplo disso é o disco que considerei eleger como o melhor do ano. O seu título acaba por resumir a atitude necessária para enfrentar os tempos presentes:
Joy as an Act of Resistance
. Um disco crú, duro e visceral, que nos confronta com a fragilidade da existência e com as disfunções da sociedade contemporânea. Além dos seus mentores, os britânicos Idles, mais foram os nomes que exploraram o lado mais sombrio da actualidade, cuja herança do Post-Punk é flagrante. Shame, Preoccupations ou Daughters recuperaram igualmente - e de forma brilhante e inovadora - esta corrente musical.
Merecem igualmente destaque veteranos como os Low e os Spiritualized, que, nesta fase da sua carreira, continuam ainda a desbravar novos territórios e a demonstrar capacidades criativas notáveis. Sons of Kemet e Kamasi Washington assinaram discos excelentes, que elevaram a fasquia do Jazz, ao mesmo tempo que o aproximaram da vanguarda das novas correntes musicais. Obras que constituem uma prova marcante que este género, mais que nunca, está longe do esquecimento.
A música que mais me marcou em 2018 assentou numa saudável e costumeira miscelânea. Segue abaixo a lista que me ajudou a enfrentar cada dia.
1. Idles - Joy as an Act of Resistance
2. Low - Double Negative
3. Sons of Kemet - Your Queen is a Reptile
4. Janelle Monáe - Dirty Computer
5. Mitski - Be the Cowboy
6. Tirzah - Devotion
7. Kamasi Washington - Heaven and Earth
8. Arctic Monkeys - Tranquility Base Hotel & Casino
9. Spiritualized - And Nothing Hurt
10. Khruangbin - Con Todo El Mondo
11. Rolling Blackouts Coastal Fever - Hope Downs
12. Preoccupations - New Material
13. Shame - Songs of Praise
14. Daughters - You Won't Get What You Want
15. Father John Misty - God's Favourite Customer
16. Kacey Musgraves - Golden Hour
17. The 1975 - A Brief Inquiry Into Online Relationships
18. U.S. Girls - In a Poem Unlimited
19. Christine and the Queens - Chris
20. Beach House - 7
21. Ryley Walker - Deafman Glance
22. Robyn - Honey
23. Blood Orange - Negro Swan
24. Julia Holter - Aviary
25. Rosalía - El Mal Querer
26. Parquet Courts - Wide Awake!
27. Hookworms - Microshift
28. Amen Dunes - Freedom
29. Tim Hecker - Konoyo
30. ZULI - Terminal
31. Young Fathers - Cocoa Sugar
32. SOPHIE - OIL OF EVERY PEARL'S UN-INSIDES
33. Iceage - Beyondless
34. Let's Eat Grandma - I'm All Ears
35. Pusha T - Daytona
36. John Hopkins - Singularity
37. Deafheaven - Ordinary Corrupt Human Love
38. Yves Tumor - Safe in the Hands of Love
39. Yo La Tengo - There's a Riot Going On
40. Anna Calvi - Hunter
41. Beak> - >>>
42. Car Seat Headrest - Twin Fantasy
43. Stephen Malkmus and The Jicks - Sparkle Hard
44. Sleep - The Sciences
45. Marianne Faithfull - Negative Capability
46. Nils Frahm - All Melody
47. Courtney Barnett - Tell Me How You Really Feel
48. Gazelle Twin - Pastoral
49. Cat Power - Wanderer
50. Suede - The Blue Hour