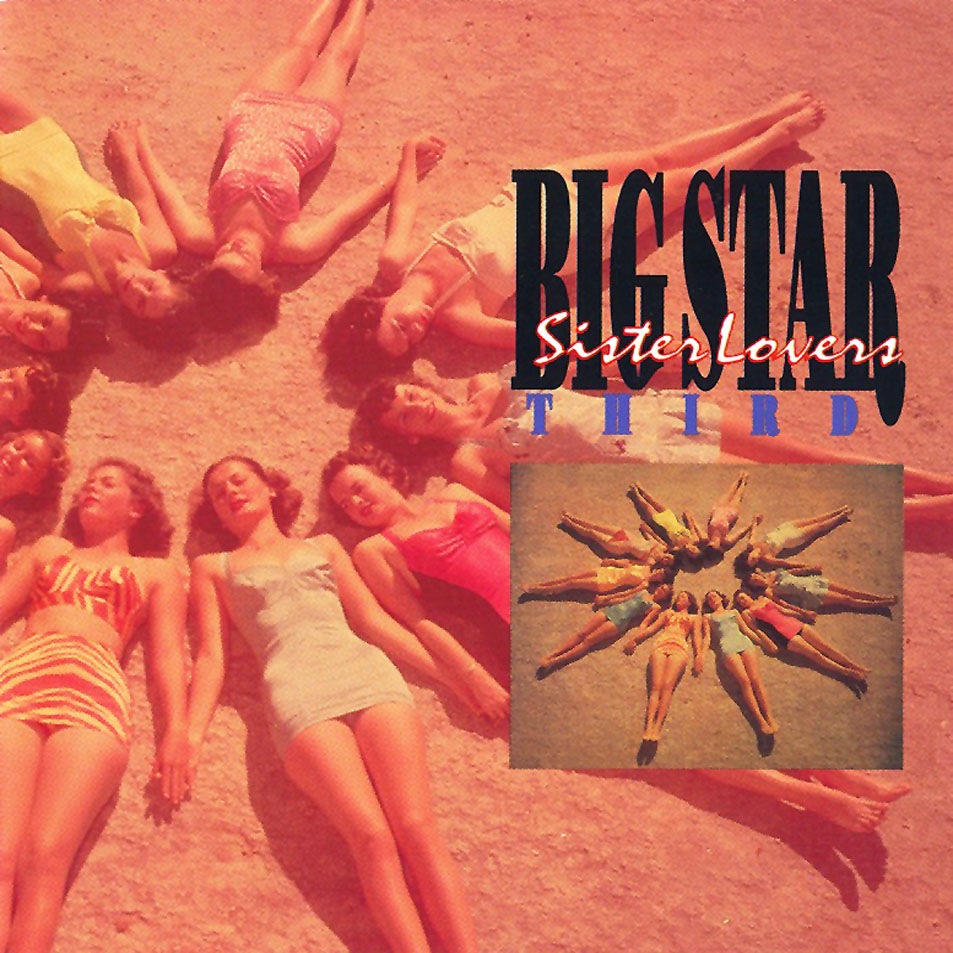 Os Big Star ergueram-se, altaneiros, em 1972 com um magistral álbum de estreia.
#1 Record
era uma Bíblia de
pop rock
perfeito. Pleno de composições em estado de graça, de melodias doces mas poderosas e comandado pela voz imaculada de
Alex Chilton
, o disco estava talhado para o sucesso. Mas os Big Star caíram da sua torre mal estruturada. Reagiram à fraca atenção dispensada a uma obra que continha, entre outros, tesouros como
Thirteen
e
The Ballad of El Goodo
, reerguendo-se com
Radio City.
Este regresso, datado de 1974, é considerado hoje um clássico de um género pouco resiliente: o
power pop
. Foi igualmente laureado pela crítica e está igualmente cheio de excelentes canções (
September Gurls
,
O My Soul
,
You Get What You Deserve...
). Poucos tornaram a ouvir e a estrela voltou a cair.
Reduzidos ao duo Alex Chilton / Jody Stephens, os Big Star entraram em implosão. Reuniram-se em estúdio ainda em 1974 para gravar um novo disco, mas as sessões ficaram para sempre assombradas por infernos pessoais, abuso de substâncias e uma espiral de loucura generalizada. Third, paralelamente conhecido como Sister Lovers, acabou por ver a luz do dia somente em 1978, mas a versão editada em 1992 é considerada a definitiva. É sobre esta que falo hoje.
Third / Sister Lovers é um dos discos mais destroçados, penosos e, em última instância, deprimentes de sempre. É música vagabunda, largada na noite escura para nunca mais voltar a casa. E o mais estranho é que ela própria se alimenta deste romantismo trágico e não quer voltar a porto seguro. Há um monte de músicos de sessão a tocar no disco, mas nem uma orquestra nos píncaros da afinação consegue ludibriar a desolação latente e a auto-sabotagem com que o terrorista Alex Chilton mina as suas próprias criações. Se Pigmalião se apaixonou pela estátua que esculpiu, Chilton parece querer destruir tudo aquilo que compôs. Kizza Me, Jesus Christ e Thank You Friends são o que mais se aproxima dos antigos Big Star. Mas a última, especialmente, é exemplificativa do sarcasmo amargo que brota dos temas mais luminosos.
O mergulho no abismo começa no torpor narcótico de Big Black Car, que tanto pode ser a alegoria de um músico de sucesso transportado na sua limousine como a de um morto transportado num carro funerário e que finalmente encontrou a paz. Sucede-se um ror de temas quase pornográficos na forma como expõem uma alma espancada e ferida de morte. O fantasma demencial de Holocaust nunca deixará de nos acossar nos momentos em que precisamos de algo mais triste que nós. O doce pesadelo de Kangaroo é o trauma de amor que correu mal na nossa adolescência e não mais se dissipou (anos mais tarde foi o primeiro single do projecto This Mortal Coil, que lhe subtraiu desespero e adicionou romantismo). Nightime é a balada de uma relação atormentada. E Take Care, o último tema, aloja-se no nosso coração e derrete qualquer gelo que lá esteja incrustado. Uma canção tão bela quanto frágil, que soa à despedida de alguém que não queremos ver fugir. Inconstante e volátil como é expectável, a edição definitiva de Third / Sister Lovers conta com um total de 18 temas. Por entre originais e versões, a luz e as trevas, fica para sempre o génio mortificado de Alex Chilton, homem com os anjos na voz mas o Diabo no corpo, cuja errática carreira a solo foi sempre reflexo da entrada neste labirinto sem saída. Chilton faleceu em 2010. A sua voz é tão eterna como os anjos.