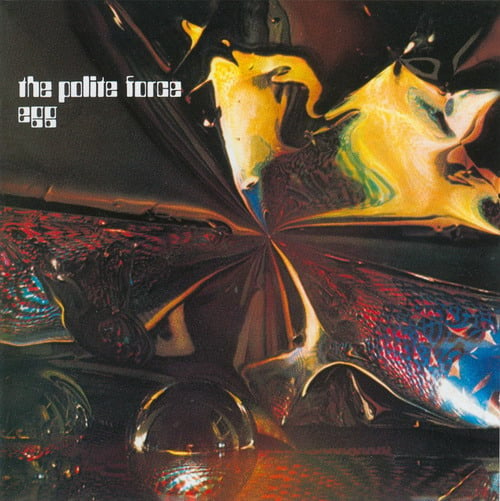 Como estamos a chegar à Páscoa, é oportuno falar dos Egg. Uma banda
rock
sem guitarras, que habitou o planeta entre 1970 e 1974. Ao comando estava Dave Stewart, mago virtuoso do órgão, que, na companhia do baixista Mont Campbell e do baterista Clive Brooks, espargiu alguma da música mais original dos cânones do
rock
progressivo. Juntando a essa base elementos clássicos,
jazzísticos
e ramificações da cena de Canterbury, o trio londrino conjurou um
melting pot
que apraz relembrar. E o segundo álbum da banda é a melhor forma de o fazer.
Após um promissor primeiro disco -
Egg
- que apalpava terreno e brincava com várias possibilidades musicais, chega em 1971
The Polite Force
. E com ele unem-se as pontas soltas. Mais conciso e focado, coloca os Egg no seu próprio pedestal e delimita-os dos seus pares da época, nomeadamente os Emerson, Lake & Palmer, dos quais pareciam ser uma espécie de versão mais espinhosa. É, em suma, um disco imponderável, dos melhores exemplares da espécie Canterbury.
A Visit to Newport Hospital,
tema que dá o pontapé de saída a
The Polite Force
, captura na perfeição a essência dos Egg. Irrompe e desvanece-se em toada
hard rock
, o que não deixa de ser bizarro, pois o que soa a guitarra são as teclas de Dave Stewart. Obviamente, o virtuosismo deste não passa despercebido ao longo da peça, vindo à tona em absorventes e complexos trechos individuais. O que sobra é Canterbury
vintage
, uma canção que, liricamente, resume a história da banda. A seguir à relativa bonança deste arranque, espera-nos a visita cerebral e descompassada de
Contrasong
. Mais uma equação que uma canção, este estranho exercício baralha e confunde, sem melodia definida, com sopros pelo meio e vestígios da improvisação a regra e esquadro dos Henry Cow.
Boilk
acentua a queda no abismo da experimentação. Tijolo a tijolo, vai sendo erguido um muro de ruídos vários e improváveis. Aparenta ser um pedaço esquecido de
Ummagumma
dos Pink Floyd que nos veio visitar sem aviso prévio. E eis que a atmosfera demencial se extingue ao som de Bach:
Durch Adams Fall 1st Ganz Verdebt
. Que tanto salva da loucura como pode ser o passo definitivo para não se sair dela...
Long Piece no. 3
é a viagem definitiva proporcionada por
The Polite Force.
Uma maratona progressiva instrumental em quatro partes, remendadas entre si e ricas em variações. As influências clássicas estão lá, como sempre, mas distorcidas e desmembradas. A diferença entre os Egg e os grupos progressivos mais excessivos e teatrais reside aqui: o virtuosismo e o domínio perfeito dos instrumentos faz-se sem
show-off
. O objectivo é provocar novas sensações e não prender o ouvinte numa teia sonora da qual não se consegue libertar. Provavelmente a qualidade que distingue a maioria das bandas associadas a Canterbury...
Os Egg editariam ainda
The Civil Surface
, álbum póstumo, em 1974. Tal como os dois pares que o antecederam, é um disco bastante aconselhável e inventivo. Mas
The Polite Force
será sempre
primus inter pares
.